What You Need To Run A Successful Business In The 2020s And Beyond
Feb 19, 2020 :: Richard Obote , Marketing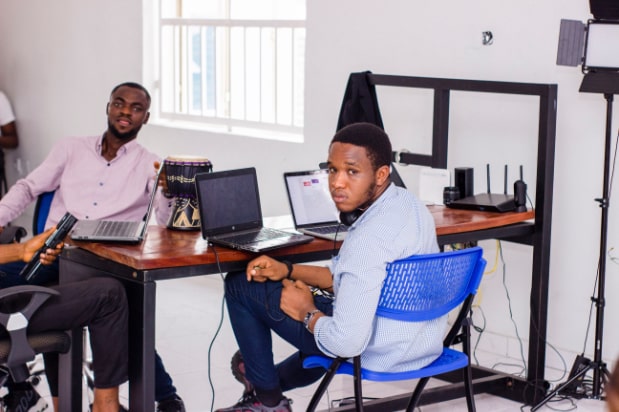 Recently, we contacted a potential client to revive our already existing relationship. Interestingly but baffling as well as it is, the response was "I am not into this 'technology thing'." Amazing!
We were shocked as you probably are right now.
However, apart from 'technology thingy', there are other tools and areas that are very important to the survival of your business. As you know, we are in a time of industry 4.0.
Do you know some of them? If you do not, it is nothing because this article provides you with the information you may need.
1. Technology Leverage
This is 2020, one does not need a soothsayer to understand that businesses are increasingly dependent on technology. In fact, your business' continued existence and ultimate success largely depend on how well you leverage on available technology tools to be seen, heard and paid.
Innovation birthed consistently in tech continues to dramatically change the business landscape. For example, during the late 2000s, "social media" barely held any water for brands and in the marketing circles. Fast forward to 2019 and onward, it is contesting viciously if not winning the attention against traditional advertising and marketing methods even on brands with global pedigree. In barely a space of 10 years, it is proving to be one of the most effective platforms for driving customer action.
Tech innovation is wielding the same influence on the information age if not surpassing it as steam had on the industrial revolution.
In all aspects of our modern life, business especially, tech is rewriting the story. It is practically hard to imagine any business that has not benefited from the digital revolution.
I doubt it. If there's any, it would be few. Don't you think?
It doesn't discriminate, every business is benefitting from it. Those who are smart enough are using it to make ordinary people investors in agriculture; farmers use software for easy production records, financial planning, and procurement. They use the internet to research technical issues and get information on the latest trend in the agricultural sector worldwide. If something as largely practical and hands-on as farming could leverage technology to operate, then it behoves on other businesses to deploy technology aggressively.


"If the purpose of business is to increase profits, then... digitization and technology is the way to make more profits, faster."

– www.business2community.com


2. Social Capital
Though it has become relatively fashionable recently, social capital goes back in time. Nevertheless, its relevance is more profound in the 21st century. It is the goodwill and social intercourse which is a product of human interaction that breeds trust in your brand over time. In business, investopedia.com says social capital is a contribution to an organization's success that can be attributed to personal relationships and networks, both within the organization and outside of it.
You see, most businesses are conducted online where the buyer and the seller may never meet physically in their lifetime and probably the next. Then, what is the reason behind people being happy to open their wallets and sometimes empty it to someone they may or may never see in their lifetime?
You guessed right.
It is the social capital of the person or brand. It is the trust which the customer has in the brand which has been built for some time by the business owner or brand. This social capital can be individual or corporate. Whichever one it is, know that it is crucial to the success of the brand.


3. Premium Customer Experience
Do you know that a premium customer experience automatically turns your customers into your brand ambassadors? When you give them a satisfactory service, it cuts down the cost for you as you spend less on paid advertising. The business environment has changed a lot. Before now, all you needed to succeed in the business world is a great product.
Is that all you have got?
The bad news is that it is no longer enough. The innovations driven by technology have made consumers more sophisticated and we live in a consumer-first world. To keep your brand indelibly in the mind of your customers, you need to give them premium experience every time they interact with your brand.
This by extension is before and after-sales. You need to deliver value at each step of their business with you.
How do you do that?
Understand and know your customers. When you understand them, you will be better positioned to provide excellent customer experience for them.


4. New Tech
Tech is always innovating, and to remain in business and be successful, you cannot ignore these technologies no matter the status of your business.
I know you might be wondering what has new technology that I have not even seen got to do with my small catering business?
According to entrepreneur.com, even "if you're a retailer, you may no longer need physical store associates, because you've got somebody working in a remote call center who looks like they're there." This is due to a new technology called artificial intelligence (AI). In fact, in our office, we have one called Alexa that converses with you and takes instructions such as accessing your phone and playing music for you.
These new technologies will shape the way we do things. Therefore, it is very important to spend some time to know what is happening in the tech world and be abreast and knowledgeable of emerging technology that will ensure you succeed.


5. Automate
To say that tech fosters innovation in business is nothing but a cliche. There are software and apps that make a business run almost effortlessly because they are automated. It ensures improved data storage, faster processing, and better management.
Imagine this scenario.
An importer in Alaba stays in the house in Lekki, orders goods from China and it gets delivered in Nigeria. He monitors the sales of the same goods from his bedroom and gets accurate accounts of sales of the goods - all on his phone.
This is a classical example of better online presence and information access.
These have a rippling effect. Businesses get a better online presence, better quality products and services, improved productivity and greater perception of value for the brand. You can agree with me that a school that has a website will surely be held in higher esteem than one that is offline.


6. Invest In The Future
Tech and digitization innovation has made the core of business growth and improvement easier. Think in areas such as customer support, improved marketing, business tools, improved resource management and several parts of modern-day business. There are tools that make research easier, research data manageable, analyzing less cumbersome and planning scalability appropriately. There are more on the way. It will be wise to invest in the future. The reward may not come immediately, it may even take years to see the effects, but with this long term thinking, even recessions will not have an effect on the business. It will also assist businesses to make better decisions because they can measure public sentiment on social media and industry forums, and using online surveys to get customer feedback.


7. Use Social Media
Well, the influence and reach of social media are overstated already as it is very obvious. Their influence in marketing is even more accurate and measurable. They are fiercely competing with traditional media for budget allocation even on brands with a global portfolio. The place of Search Engine Optimization and various social media channels in advertising shows what's winning. They are invaluable in determining customer preferences, targeting them, discovering their needs, and building a marketing campaign to satisfy their needs. It has never been easier to figure out how many people clicked on an online banner across any social media platform.
What about exclusive customer support on the go?
You can wake up at 3 am and put a call through to a service provider and you'd be attended to effortlessly. Other than this, customers receive support through emails, social media platforms, directly. This enhances understanding of customer behavior and better service from businesses.
What power to manage businesses with little or minimal effort!