POST-COVID BUSINESS SURVIVAL KIT
Sep 30, 2020 :: Tony Topples ,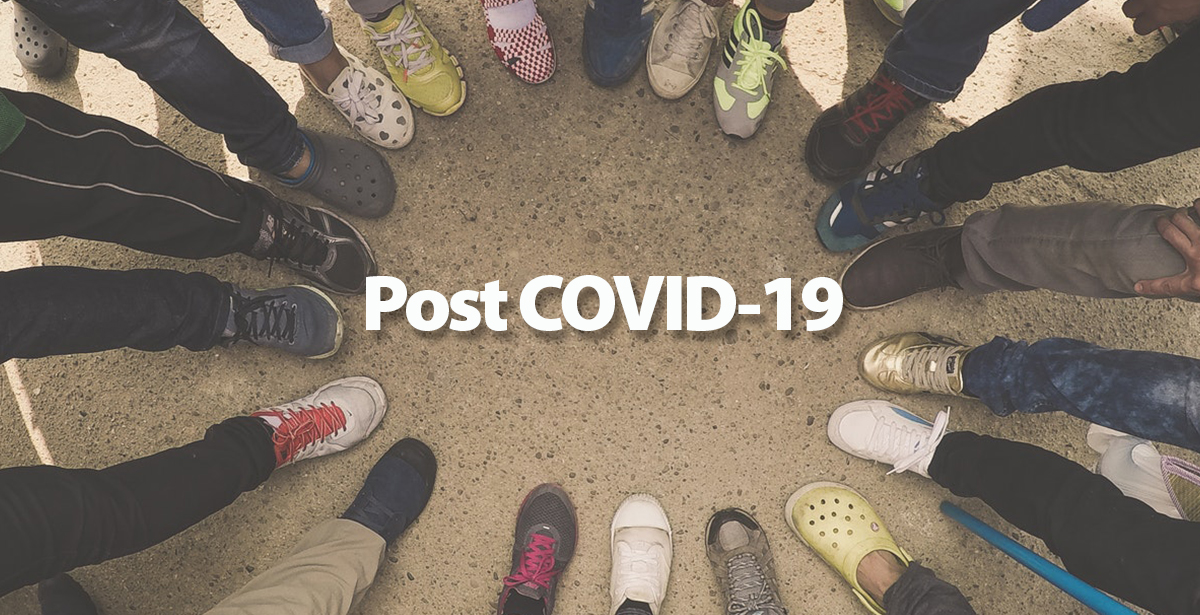 Post-COVID Business Survival Kit
Someone asked the other day if COVID19 was still prevalent? Another correspondent answered yes of course with a rundown of stats on how a new wave seems to be starting again in Europe and the US, he responded with "it doesn't matter anymore. We have much more serious issues at hand".
Every single country has been trying to figure out how to manage the overarching consequences of the pandemic; medically, socially and economically. It has changed our lives in very drastic ways. But then let's focus on the solutions for moving forward. What are businesses going to do?
If you move around town with public transport, you will notice that where there is a crowd; pregnant women are always given preferential treatment. In fact, you will see people give up their bus seats to them. One guy actually sacrificed his high table seat at the wedding for a pregnant woman to sit down.
Do you know why?
Pregnant women are loaded. They stand out among the crowd wherever they are because they carry extra value. They are accorded much regard and viewed like jewels with inestimable value because they carry something extra. Every other person carries himself or herself but not so for them. Hence, they draw so much attention and they are given preferential treatment. Note that women generally are usually noticed, but they are noticed more when pregnant. An edge over fellow women if you ask me.
Let your business be like a pregnant woman for this new post-COVID world reality.
Equip your business with so much value that your brand practically screams Great Value that it cannot be ignored by anyone anywhere in the world. It doesn't matter if they can afford your service/product or not, because the one who can't afford will refer to a potential client and more importantly, expanding your brand reach and positioning globally.
How are you going to do that?
Get that additional education that will help you strategize and manage your business; re-activate, re-engage and re-launch.
Learn how to sell your business better through tech tools aka completely digitize and optimize all your processes.
Use digital marketing to go into more global markets and reach new international clients.
Communicate more with your customers especially through digital means; be authentic and emphatic in your customer engagements.
Rebrand and Package like a global brand that your business truly is!!! Companies outside your country are already taking away your local clients.
And...
Aggressively leverage technology and a credible tech partner that deeply understands how to use technology and take your business to where you want it to be.
What better technology partner with products and services specifically designed for your business do you have than Chigisoft?
We have developed remarkable tech solutions proven to guarantee a global positioning for your brand and generate results that will keep you stable and relevant no matter your sector and the state of the economy. The digitization of businesses requires expanding your market base and Chigisoft knows exactly how to help you achieve that.
It will be unholy for you to still be running your business manually while your competition has upgraded. The post-world reality demands a more aggressive response. Get your business pregnant with so much value and shred any amateur image your business may have. Don't paint an image of sympathy. You will lose some valuable clients. Position and promote yourself as a visionary who was ready before covid19 hit. And with the right tools, you are fully armed.
Chigisoft will help you to do just that because here, our goal is to ensure that the needed technology that typically fits the challenge of the new economy that is suitable for your business is deployed. We take our time to listen and understand the challenges and promptly get ideal tech solutions in the company's vault to help you save time and do more for less while globally positioning yourself for more revenue.
What tech solution does your business need?
You need a team that will travel into your mind to understand your needs and craft solutions that make you stand out in your industry, Chigisoft Ltd is here to help you get it done. We pride ourselves as a company that builds technology solutions that saves you TIME and MONEY, helps you GROW, Do MORE, Make More IMPACT for all our partners.
Connect with us;
No.4, Graceland Avenue, Mgbuoba, NTA Road,
Port Harcourt, Rivers State.
www.chigisoft.com
+234 8056095332