Chigisoft Product Design Bootcamp
May 18, 2020 :: Tony Topples ,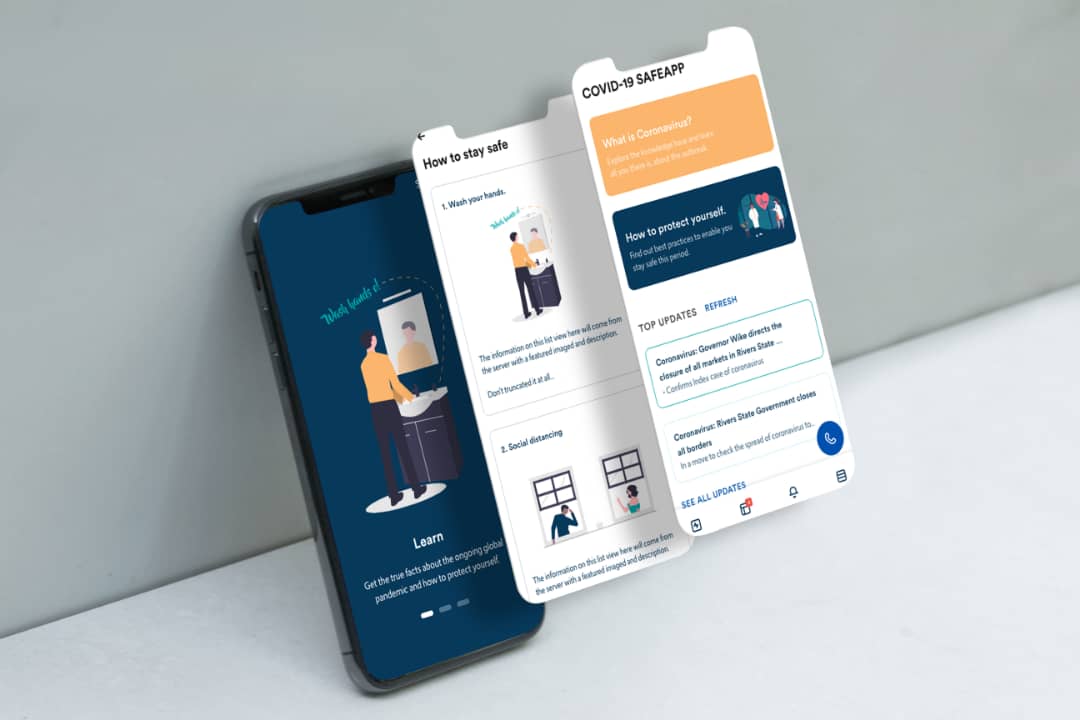 Staying indoors, empty streets, working from home, lots of workers laid off, shops closed down, public gatherings prohibited, travel restrictions and forced physical distancing imposed, virtual collaboration is becoming the new normal of the effects of the covid19 pandemic all over the world. With over a million global cases of the disease, all these measures are put in place to curb the spread of the disease.
But then more devastating is the global economic impacts of this disease. Industries like the aviation industry, the import/export industry, tourism, retailers, events, restaurants, transport, fashion and many other non-essential services have been economically affected. Some are affected more than others. The united nations recently said that the world may see a two trillion dollars shortage in global income. And to developing countries in Africa, we will lose even more.
So many businesses have been able to go digital in order not to completely go bankrupt. Some others are using the same digital means to scale up their services and earnings. So, while some are digital early adopters some others are at the scaling phase. Businesses like e-learning, online fitness classes, food delivery services, digital investing platforms and video conferencing services to mention but a few are going completely digital.
But the thing is that while some businesses are closing, a lot more are coming up in order to help people with the remote working transition. A lot of companies have been forced to adapt to working from home. This is a new pattern that is gradually forming and becoming part of our new reality. While people are learning to work from home, a new generation of consumers is also learning new habits.
Tony frost, an associate economics professor at Ivey business school said that the crises will motivate a new kind of capability development with the energy and imperative to move to digitisation.
But then there are still some businesses that just can't go digital yet. Businesses like hair salons, spas, movie cinemas, club, events etc.
A lot of people working in some of these industries think they are waiting for the pandemic to be over so that they can go back to their regular lives. That is not going to happen. While a lot of people has been currently retrenched, a lot more have actually lost their jobs but don't know yet. It is not like the world will change after covid19 is over, the world is currently changing and once covid19 is over, all the transitional change has ended and the world has moved on. The transition is currently ongoing. If you don't make your own transition now, by the time covid19 is over, you might become stuck and it will be even harder to make a transition.
Remember your new year resolutions? Well for most people, they are totally useless now. You can't force the world to adapt to you, you have to evolve and adapt to the world. The current digitisation of all sorts of business is calling for new skills, new courses, new certifications and entirely new paradigms.
A lot of companies are currently offsetting some of their assets and currently planning for a longer remote working plan as it is saving them operational money. Cloud services are also rising because of the need for remote working, and lastly, because of the increased number of stakeholders that are currently engaging in the discussion for digitisation in sectors like education, management and eCommerce, a particular skill will be in high demand. This is Product Design.
Product design is to the digital ecosystem what a building engineer or an architect is to the real estate ecosystem. Without them, there is no realism in the building project. Currently, there is more discussion that is going for digital infrastructure than any other time in history. Every minute, someone is discussing a new digital product. Currently, it is either you are digitised or you die. Product design or UI/UX specialist is the transition engineers whose demand is highly undersupplied. With time, your other IT skills will require UI/UX skill in order to sell as it is the packaging that every digital delivery output will carry.
The minimum earnings of a UI designer in Port Harcourt, Nigeria is ₦1,800,000/year and $72K/year in the USA. A senior product designer could earn up to $300K/year.
Product design is a premium IT skill that takes 3 to 6 months to learn with a minimum price of one hundred thousand naira. Next month, Precious Chukundah, Michael Ajah, and Stephen Anthony are partnering to bring a premium Product Design Bootcamp to people at less than 10% of the price. This is purely to help people including their own people to be able to make the transition.
This boot-camp is worth ₦150,000. However, considering the current state of the world, they have crashed it to an affordable ₦10,000. Please grab it before they change their minds. Learn to create designs for beautiful apps.
Product design as a career consists of several parts and which cannot be exhausted in one month. Rather, you can learn enough to become a UI/UX designer and start earning immediately after this boot-camp.
This boot-camp has been designed to be completely hands-on as the documentation for and design of an entire application will be created.
The pathway to becoming a full product designer will be unveiled to you.
This is a step in beginning a career in Product Design. We will design a full application that will cover
- Product Requirement Documentation
With the following additional bonuses;
Free webinar on how to land your first UI/UX design job.
— Guaranteed UI/UX design contract to the best student in the boot-camp.
— Access to tones of resources to help you on the path.